Rabia Chaudry is Jennings Randolph senior fellow at USIP, where she researches the intersection of religion and violent extremism. Her regions of interest are Pakistan, Sri Lanka, and Myanmar. She comes to USIP from the New America Foundation, where she was an International Security fellow, developing and leading a CVE community project in partnership with Google, Facebook and Twitter.
Rabia received her Juris Doctorate from the George Mason School of Law and practiced immigration and civil rights law for over a decade before moving into the CVE policy sphere.
Rabia is a 2016 Aspen Ideas scholar, fellow of the Truman National Security Project, a fellow of the American Muslim Civic Leadership Institute, and a fellow of the Shalom Hartman Institute. She is the public advocate of Adnan Syed, the wrongfully convicted man at the center of the most popular podcast in history, "Serial", and is the co-producer and co-host of the podcast "Undisclosed", with over 160 million downloads.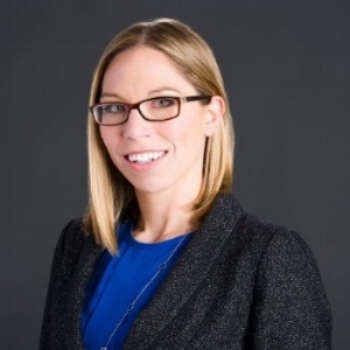 Susan Simpson graduated from the George Washington University Law School. As an associate with the Volkov Law Group, she focuses primarily on the Foreign Corrupt Practices Act and white collar defense, as well as related civil proceedings. Her previous legal experience includes civil litigation and criminal appeals. She is a producer of the Undisclosed podcast, along with Colin Miller and Rabia Chaudry.
LongArc Digital Media
LongArc creates and distributes socially conscious digital media. From our mouths to your ears, LongArc produces the voices that will change the world. To learn more, visit www.longarcdigital.com